Hi!
This rather small update focuses mostly on bug fixes and small changes, but it is also preparation for the upcoming, bigger v1.2 update, which will likely contain a brand new game mode!
Changelog:
THE BRAND NEW VEHICLE: LIMO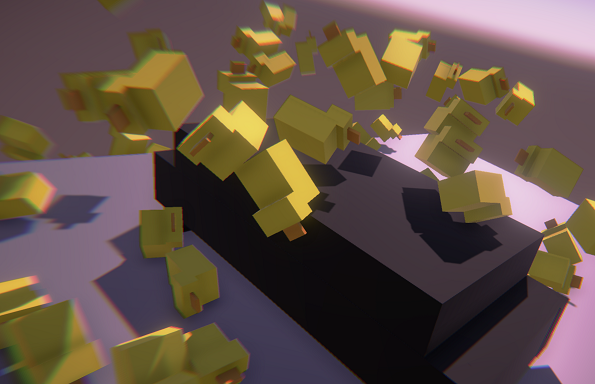 Here it comes! It is long, slow, black-painted and turning with difficulty vehicle made to suit the needs of the most important of very important people. And it makes beautiful sound - the sound this engine makes is a pleasure for your ears!
LOOKS PRETTIER:
removed grain visual effect - game should look sharper and cleaner
added ambient oclussion
HANDLES DIFFERENTLY:
changed the driving mechanism and sadly now you cannot fly with cars now :(
BUGS NO MORE:
no longer can shoot while in vehicle
added menu (press Escape) - more things to click will be there in v1.2, I promise!
small UI tweaks
Cheers!
Get PDH - Paltry Duck Hunt